Hilton Head Property Management
Your property is unique and you deserve to be part of a curated collection...
Locally-owned, Vacation Homes of Hilton Head offers luxury rentals — oceanfront, ocean-view and near-ocean properties — in several communities around beautiful Hilton Head Island. We provide the best vacation rental options along with our property specific Guest Portal which is customized for each reservation. See more about that and our easy check-in process on the Guest Arrival Experience video below. Renters can enhance their stay with our Concierge style services.


Your property distributed on top booking channels such as VRBO, HomeAway, Expedia, Orbitz & more

Local and designated property managers, cleaning and maintenance

FREE golf, mini-golf, & bike rental for our guests creating repeat guests year after year

Professional photography and digital floorplans with TruPlace

24/7 on-call support for you and your guests

Hotel-quality housekeeping, linens, amenities & detailed arrival inspections with Breezeway

Vacation Homes of Hilton Head can increase the net revenue of your vacation rental property through higher return & lower expenses.
Marketing Initiatives
Increased visibility on our award-winning website, VRBO/ HomeAway, Orbitz...
Social media, email marketing, search engines, inclusion in our Curated Collection book
Professional photography and digital floor plans with TruPlace
24/7 online booking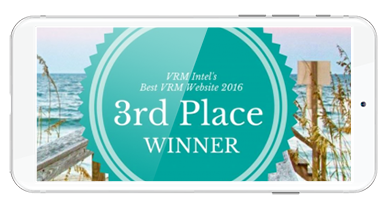 Guest Perks
24/7 On-Call Support & Customized Guest Portal
Southern Hospitality Pass (FREE golf, mini golf, and bike rental)
Hotel quality amenities for a more comfortable stay on Hilton Head Island
Xplorie Enabled Voice Assistant (XEVA) via an Amazon Alexa device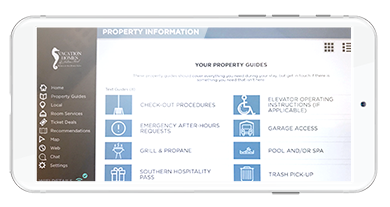 Owner Benefits
Reservation notifications instantly
Free arrival inspections and property inventory
Damage protection for every rental
Quality cleaning and inspections
Key-less entry for you and your guests
An Amazon Alexa device transformed into a customizable Xplorie Enabled Voice Assistant (XEVA)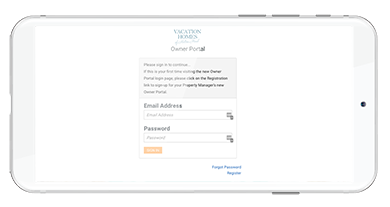 "Vacation Homes of Hilton Head is a breath of fresh air in the property management world. We worked with other firms in the past and there is no comparison. They are that rare services company that not only fulfills their commitments, but pro-actively takes the extra step to communicate and be proactive in the care, management, and improvement of our home. Every employee, from management, to client relations, to inspectors are first class people who are a pleasure to work with throughout the year."

"As home owners on Hilton Head Island we cannot thank Vacation Homes of Hilton Head enough for managing our property in Folly Field. We cannot imagine running our home without this dedicated team. They care about our property and our guests."

"I just wanted to thank you and your staff for your dedication to detail, responsiveness and overall great management style. As a vacation home owner on Hilton Head Island, my experience in having my home under your management has been seamless."

"We wanted to let you know that Keahna has done a fantastic job getting us through our first rental season as property owners. Overall, we found our property to be in better condition than expected and attribute this to the ongoing oversight and maintenance from VHHH, especially Keahna. She treats our property (and our wallets) as if it was her own and I enjoy hearing from her even though I know when she calls there's some issue with the property. When COVID hit earlier this year, we expected to take a massive financial hit as our reservations were canceled. Thanks to VHHH for keeping the owners' interests top of mind and working so hard to recover the lost bookings. It's greatly appreciated."

"Wow! Please thank everyone at VHHH on our behf for all they do to help make our property such a success! We appreciate each person's dedication as they all do a great job for us and the guests!"

"I want you all to know wha an awesome job y"'all are doing! Reservations are great, communication is exceptional and the care for our home is perfect! Are we so happy to be with your company!"

See what we can do for you
Vacation Homes of Hilton Head understands that choosing a professional management company to handle your income property is an important decision. We pride ourselves in the most exceptional customer service, expert staff, and a smooth transition when joining our program.
We understand that all property owners have different goals and expectations for their investment property. We do not believe one size fits all and we work directly with our owners to provide a customized approach to property management, maintenance, and marketing to decrease your expenses and increase your revenue.
Watch The Guest Arrival Experience Video
More About Our Property Management Services